Men's fashion was never a thing that we consider in our region, then both digitization and Instagram came to change the game. Led by a new generation of designers and makers who are tinkering with the traditional formulas to invent or revive eccentric and exciting ways of dressing up, tailoring started coming back stronger than ever.
The bright mind behind Mr. Tuxedos, Ahmed Fouad, spared us a time slot in his busy schedule and opened his heart to chitchat about his early career, what inspires him, his biggest achievements and upcoming steps.
His career started from dressing up for family and friends and the very close circle to reach today the Egyptian top-notch celebrities and the international festivals. His growing passion for luxury tuxedos and the absence of local designers who offer custom-tailored men's clothing in Egypt led him to establish Mr. Tuxedos in 2017.
As per the brand's website, Mr. Tuxedos is an Italian Bespoke Tailoring And Essentials For The Modern Gentleman. With this into consideration, the brand does not only provide tuxedos or suits but also shoes and accessories; to make sure that the full look is on point and reassure their mission to revolutionise the luxury clothing scene in Egypt.
Suits aren't what they used to be, and that's a good thing. Traditionalism in suiting still works for mediocre yet in an influencer and celebrity driven world, it's time to welcome in some new ideas. Everyone today would love to shine and be different, so Mr. Tuxedos is here to tailor the smart end of your wardrobe with the suit trends redefining menswear not just for this year but for the foreseeable.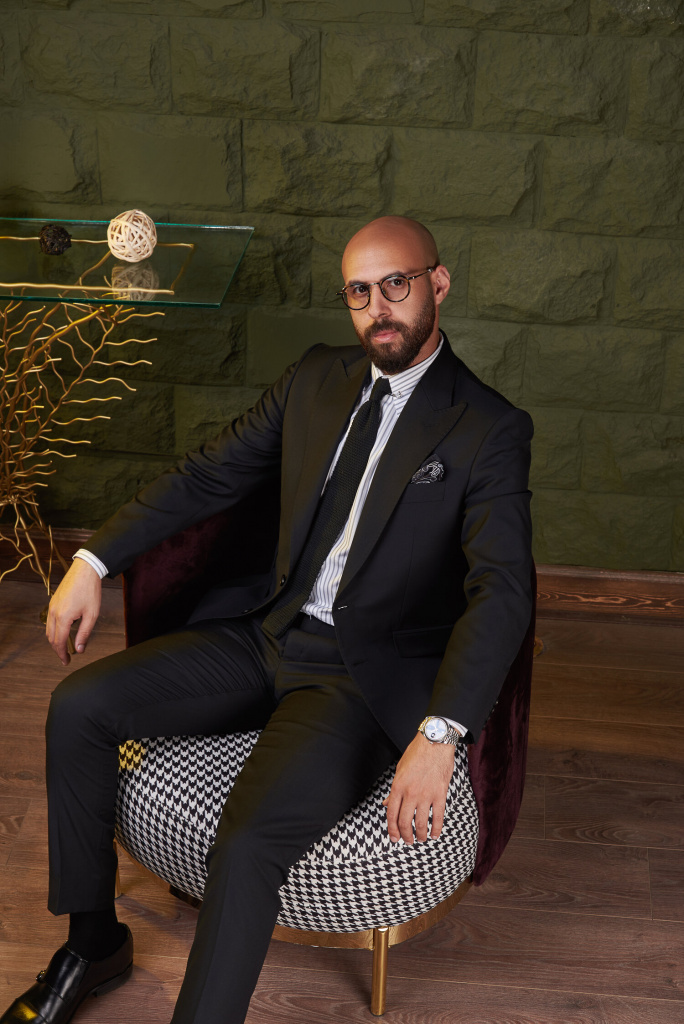 Fouad knows well the ultimate power of self-development, hence, during our interview with him, he emphasized how important is to watch out for new trends, travel, learn and make sure you are aware of what's happening around the globe not just locally. With this mindset, he assured that all his pieces always have something from their owner's personality. His clients can always embrace their sophisticated side with a suit from his design.
How and when did this journey start for you?
In 2011, I started working at an international retail brand to increase my knowledge of fashion and design. In 2017, after gaining the needed experience and learning how things work in that field, I decided to build my brand Mr. Tuxedos.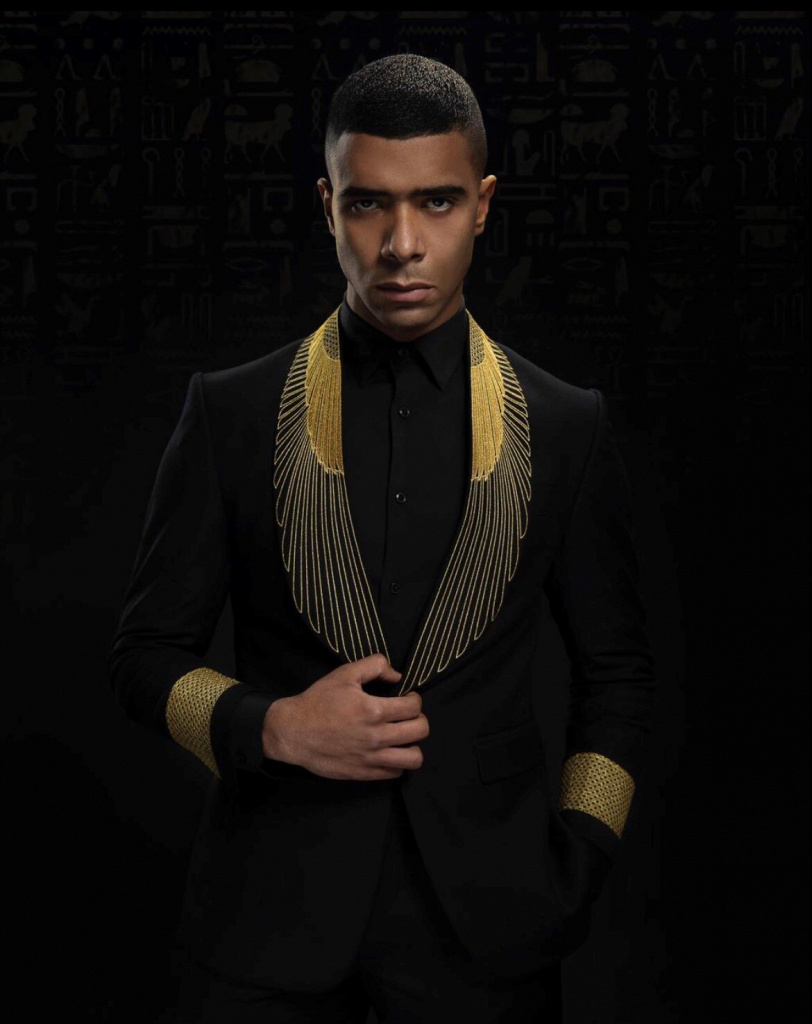 Mr. Tuxedos gained recognition faster than most local brands, how was this achieved?
Passion is the beginning of every success, thus I worked very passionately and hard; to achieve my dream of having a high-end fashion brand for Men. On the other hand, I was so keen to keep every piece I design unique and different with high-quality finishing.
How did your interest develop in fashion?
Maintaining a fancy appearance and styling a fashionable and appealing style, by adding some unique touches to my looks and also to friends in my close circle styles', is one of my main interests. So in a way or another, this is what gave me the courage, and encouraged me to plunge into the fashion world.
What inspired your latest collection?
The trendy summer vibes, colours, and sunny weather were such a huge inspiration to me for the season's collection.
Who do you design for?
I mainly customize and design for men, whether the clientele is a celebrity or not.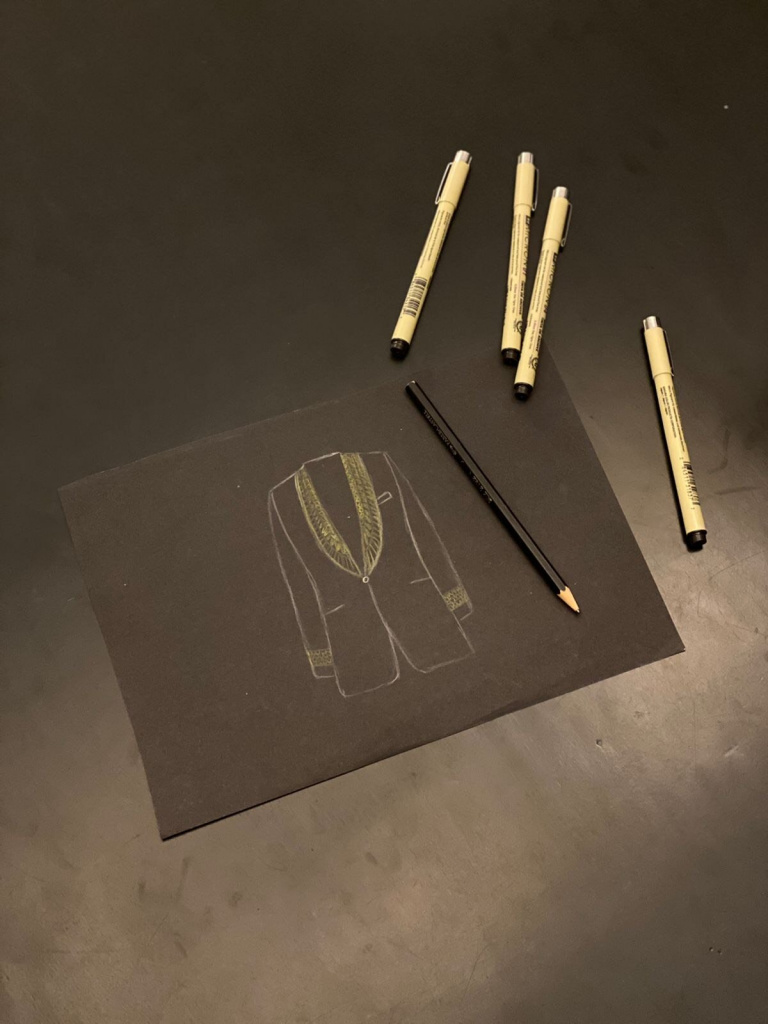 As a designer, where do you find inspiration?
For me, travelling to inspiring countries worldwide to develop my artistic eye and visiting new places is very important, I get inspired by anything and everything art-related such as Museums, Local Exhibitions, Art stores, Buildings' Architecture, and so on.
What kind of challenges did you face when you first started? And how did you overcome them?
Fashion is usually considered more of a women's thing and that it's more of a ladies' interest, so it was a little challenging to tackle the fashion world with a new brand for men's wear. I overcame those challenges by dedicating my efforts to designing unique and trendy pieces and I made sure not to lose my passion during the journey.
Can you tell us about your personal style? What's your go-to look?
I usually prefer the classic look and for my daily outfits, I go for the smart casual look.
What is your current goal as a fashion designer? And what's next for Mr. Tuxedos?
My current goal is to create a new line for my brand that includes new catchy styles, I'm also planning to launch my own fashion show in Egypt. My next step would be to launch an International Trunk show, by that I am willing to reach more clients and increase the exposure of my designs.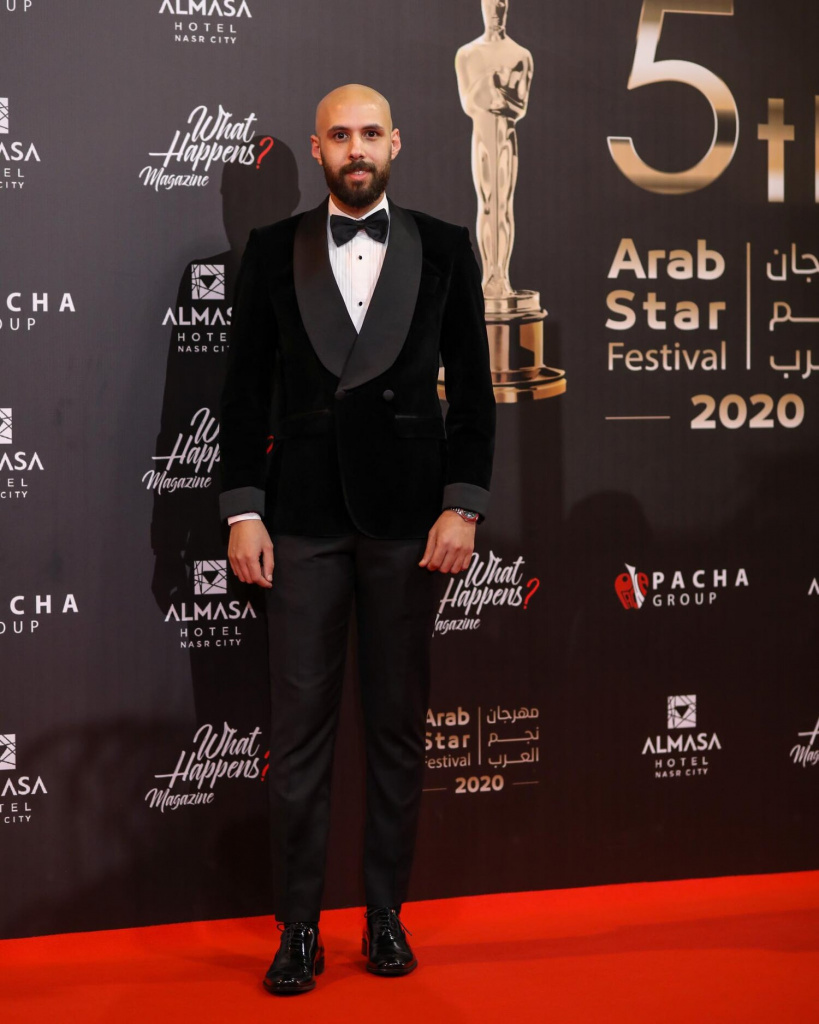 What advice would you share with aspiring designers?
Just start whenever you find the passion for fashion and designing within you and then work on growing that passion. Stay simple yet creative, and always be updated with the world's newest fashion tastes and trends. Never stop trying, work on recognizing your mistakes and weak points to learn from them, and also work on correcting them through your journey.
Source: https://grailmiddleeast.com/home/MrTuxedos